Home

Company Profile
About Asahi Chemical Research Lab (Malaysia)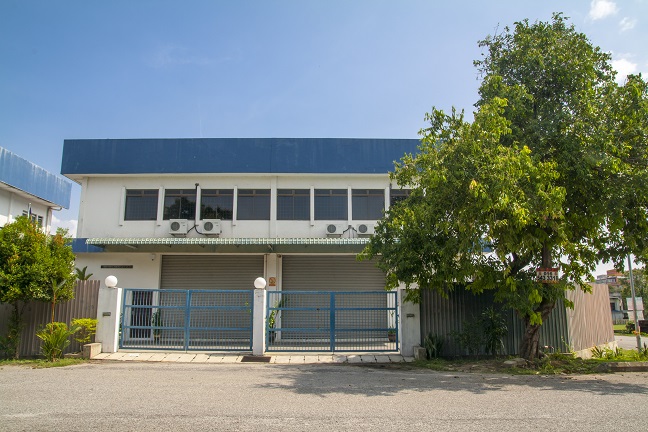 Asahi Chemical Research Lab (M) Sdn. Bhd. is a pioneer in soldering products which is located in Ipoh, Perak, Malaysia. As the subsidiary company of Asahi Chemical Research Laboratory Co., Ltd. based in Tokyo, Japan, Asahi Chemical Research Lab (M) Sdn. Bhd. was established in year 2000 with principle activities in manufacturing and supplying of high quality soldering fluxes for domestic and export market.
Over the years, we have built an extensive market network and is rapidly becoming one of the leading soldering products and materials supplier. In addition to the manufacturing of existing soldering fluxes, we have expanded our principle activities into research & development of newer products and manufacturing of solder paste. Until today, we strive to fulfill every requirements of our customers with our wide product range including soldering fluxes for lead-free application, VOC-free soldering fluxes, flux cleaners and the remarkable 2nd generation's lead-free alloy - SN100C solder paste.
As a chemical manufacturer, we emphasize the role and responsibility as a supplier and caring for environment. We concern of the hazardous substances and always make sure none of the banned hazardous substances listed in RoHS, REACH and SVHC are used in the products and operation premises. The SONY Green Partner, ISO9001 and ISO14001 certification obtained are the proof of our commitment for the sustainable environment for future generation.
Driven by global trend towards energy conservation and green technology, we have explored into advanced product development which is the silver metallization paste and related materials for electronics industry assembly.
Core Products:
Liquid Flux
Solder Paste
Paste Flux
Adhesive
---
Asahi Chemical Research Lab (M) Sdn. Bhd.

32, Hala Rapat Baru 24,
Kawasan Perindustrian Ringan Kinta Jaya,
31350 Ipoh, Perak, Malaysia.
TEL: +60-5-3111600 FAX: +60-5-3111599

ISO 9001:2015 certified
Certificate Number: 2197

ISO 14001:2015 certified
Certificate Number: 2767